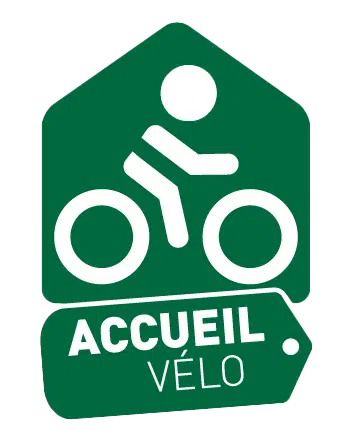 The Emeraude des Bois
2 star ☆☆ hotel
A variety of rooms to meet all your expectations.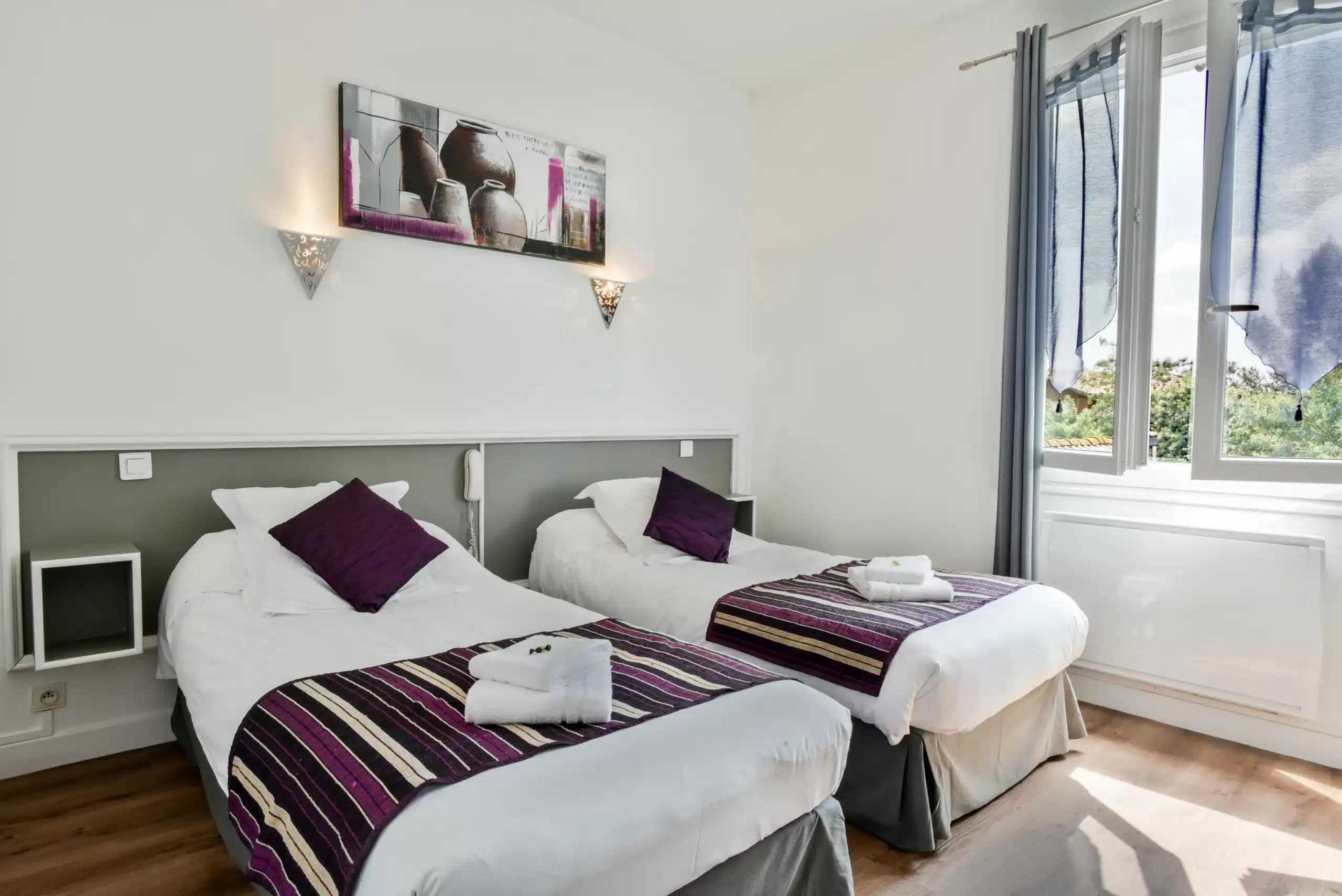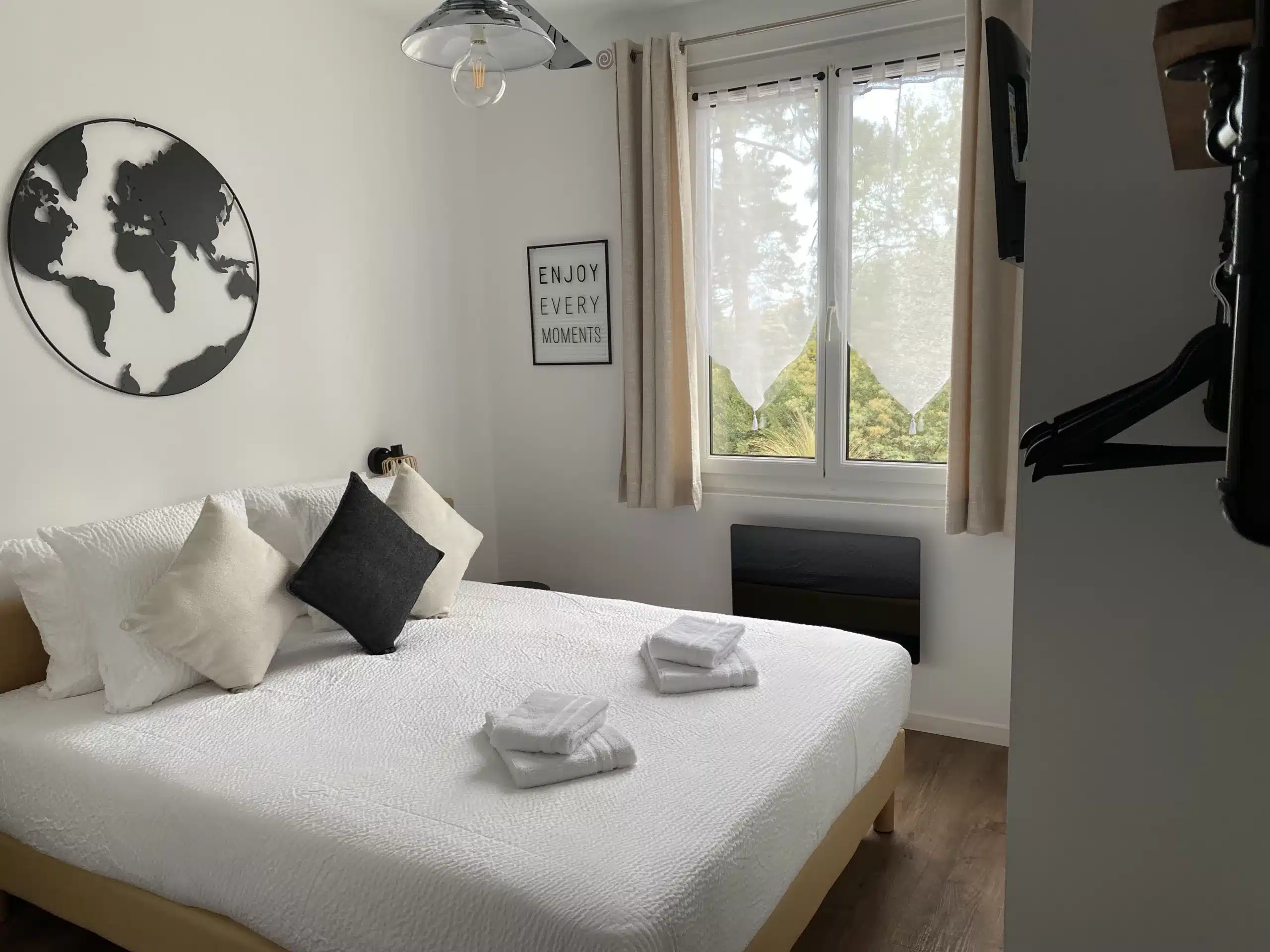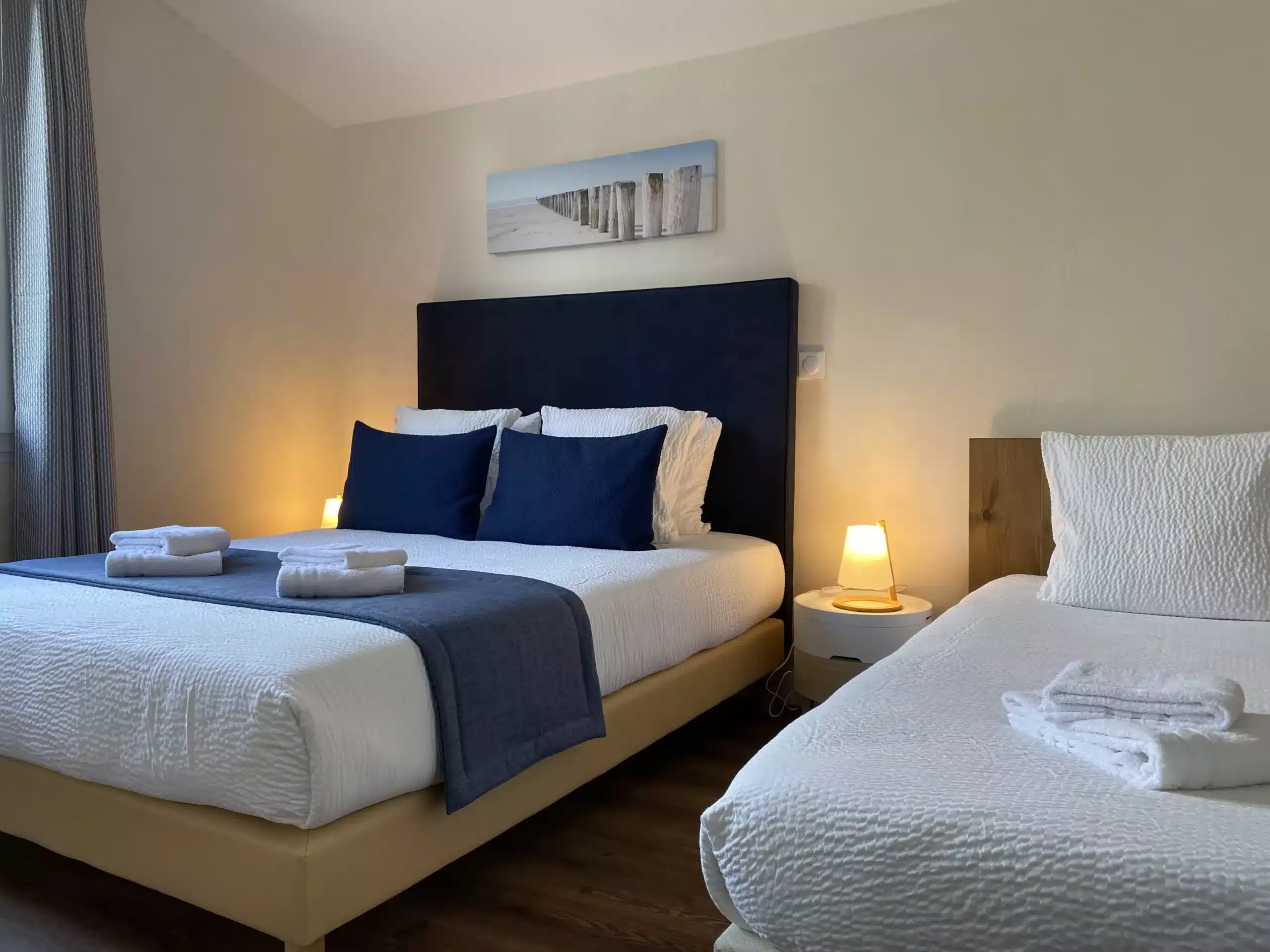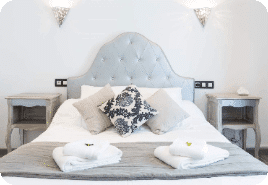 Quadruple Room with Terrace
Hotel in the heart of the Landes
Hotel Mimizan - Close to the Beach
The hotel Emeraude des Bois is located in Mimizan Plage Sud, in the heart of the Landes, between the forest and the ocean. This charming property offers a peaceful and flowery atmosphere, where you can relax and enjoy the beauty of nature. Ideally located near the Vélodyssée cycle path, lovers of cycling will be able to enjoy a walk in complete safety in the heart of nature. In addition, the magnificent fine sandy beaches of Mimizan are only 1500 meters from the hotel.
The hotel rooms are comfortable and welcoming, offering all the necessary comforts for a pleasant stay.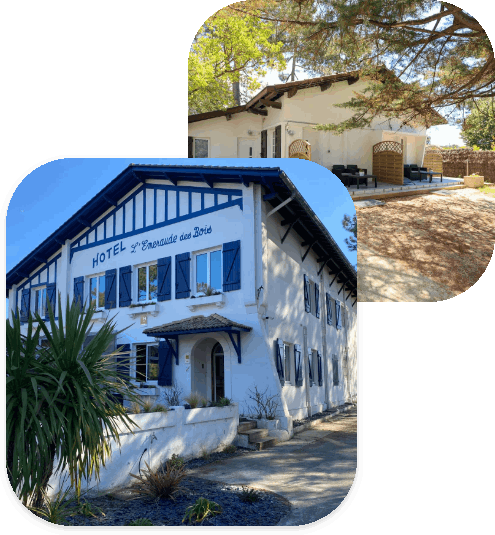 The hotel L'Emeraude des Bois, located in Mimizan Plage Sud, opens its doors to you between forest and ocean. Close to the Atlantic and its fine sandy beaches, our charming hotel invites you to spend a peaceful stay. Cycling enthusiasts will be delighted to learn that the cycle path is located just behind the hotel and is easily accessible via a gate designed for this purpose. Come and enjoy a relaxing stay in the heart of the Landes, in our ideally located hotel.
Perched hut of Emeraude des Bois Mimizan Plage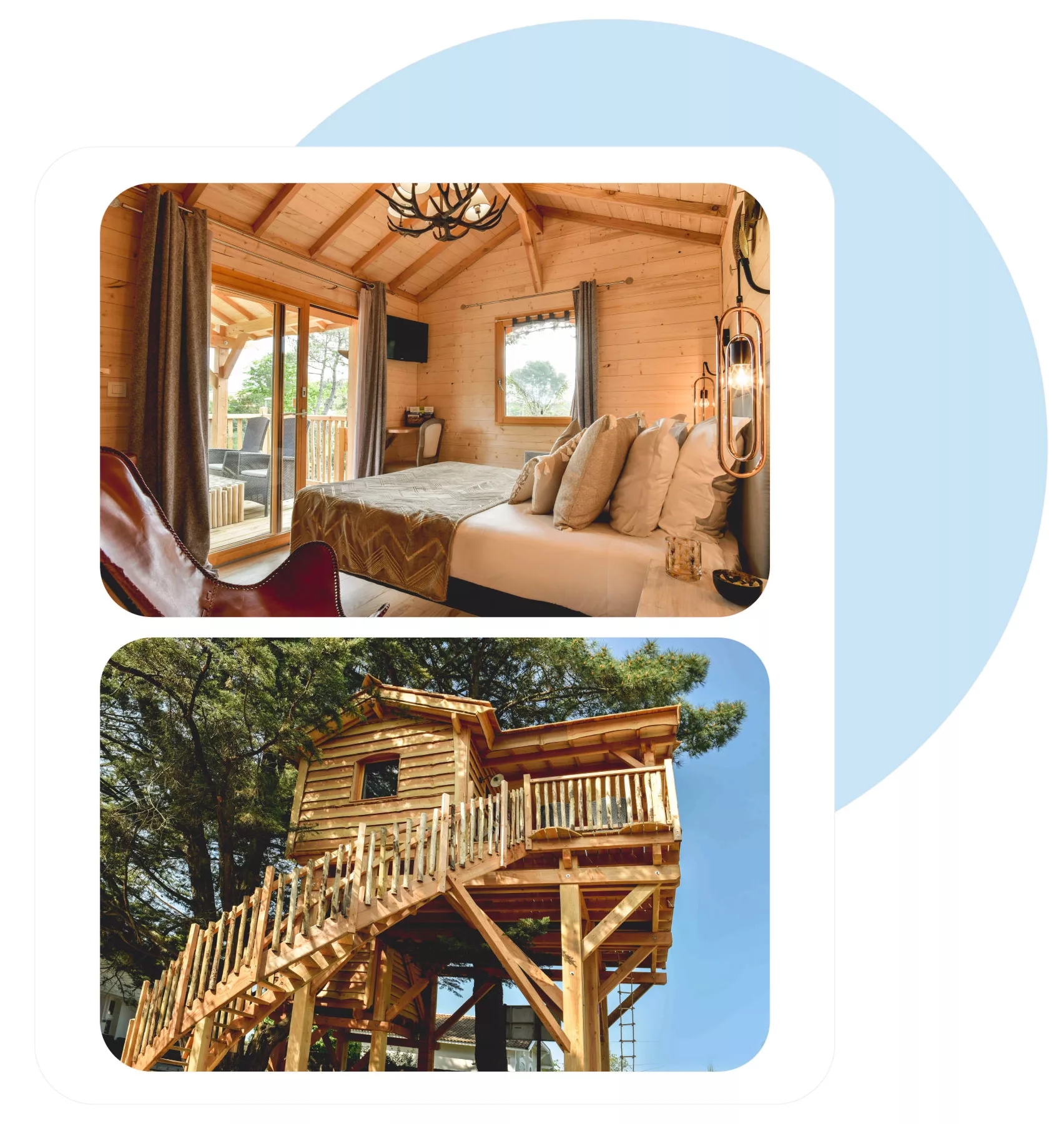 Comfortable rooms for a pleasant stay.
Our 2-star hotel, affiliated with Logis, warmly welcomes you to Mimizan. With comfortable rooms, including one adapted for people with reduced mobility, you can fully enjoy your stay. Nestled in a residential area of ​​Mimizan, The hotel Emeraude des Bois is ideally located between the forest and the Courant, offering a peaceful and flowery setting conducive to relaxation.
If you wish to spend a stay in a group, our villa is also available for rent for any duration of your choice. Just 3 minutes by car from downtown Mimizan and 1500 meters from the ocean, our establishment is ideally located for exploring the region with friends.
The Emeraude des Bois hotel offers 17 comfortable rooms in the heart of the Landes, near Mimizan beach. Visitors can access the hotel by car, train, bus or plane. The hotel is located near several cities such as Bayonne and Bordeaux, accessible in less than an hour.
A very pleasant place spacious rooms, a full breakfast nius were there at the end of the season yet very well received. To be redone, next opening in April Joelle Monnaux
Very warm and friendly welcome. Affordable price. Quiet, relaxing place, in a garden planted with regional pines, located near the ocean. Typical Landes building with old-fashioned charm although a romantic modern interior, brings us back to 2022 🙂⏳ Room for people with reduced mobility up to standard, nothing is missing. Possibility to play Robinson Crusoe while spending a stay in a beautiful wooden cabin, perched high in the trees 🌳! Hearty and balanced breakfast! We will gladly come back ! Coco Colta