Activities: Mimizan, in the Landes region of France
Just a few steps from the beach.
Our 2-star hotel enjoys an ideal location just 1500 meters from the ocean. You can easily reach it on foot or by bike. A bike path, the Vélodyssée, is adjacent to our hotel and offers you the opportunity to ride to the sandy beaches. If you want to spend a relaxing vacation at the beach, or surf the waves of Mimizan, the Emeraude des Bois is the perfect place for you.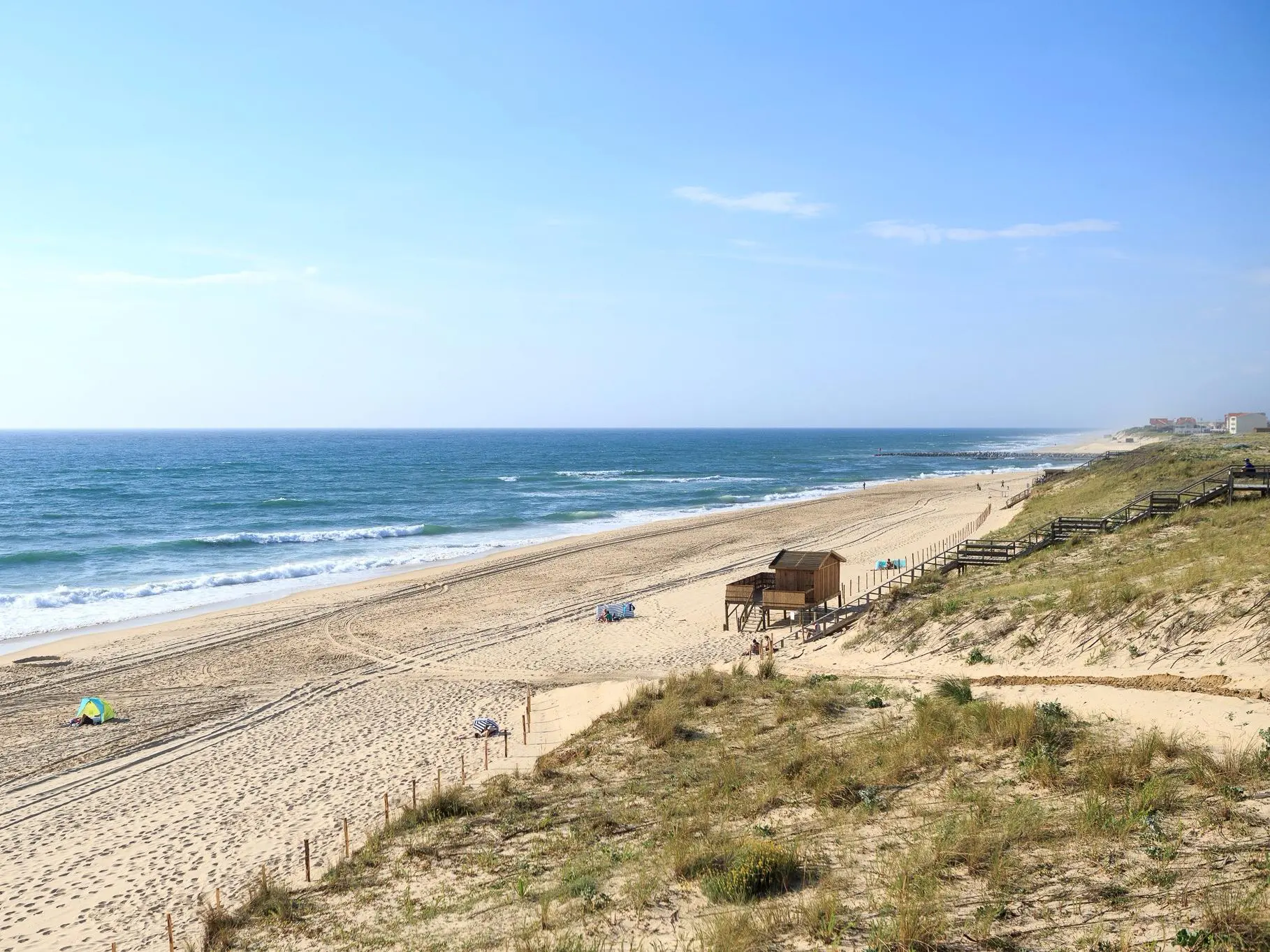 In the Atlantic Landes region, the seaside resort of Mimizan invites you to discover 10 kilometers of beach. The sea and sand as far as the eye can see will set the pace for your stay. Along this stretch of coastline, there are 5 supervised beaches from May to September. They are the perfect place for sunbathing, surfing, fishing or taking an early morning walk by the ocean.
Activities around the hotel.
Mimizan and its neighboring municipalities, Aureilhan, Bias, Memoz, Pontenx-les-Forges, and Saint-Paul-en-Born, offer various sports activities:
Aquitaine and the Atlantic Landes region also offer beautiful walks and historic monuments to discover. We have made a selection for you:
Discover the beauty of Mimizan by bike along the bike path.
Enjoy the lush nature of Mimizan by venturing along the famous bike path that passes near our hotel. This well-maintained path offers a picturesque biking experience through the Mimizan forest, with shaded trails that allow you to admire the local flora and fauna along the way.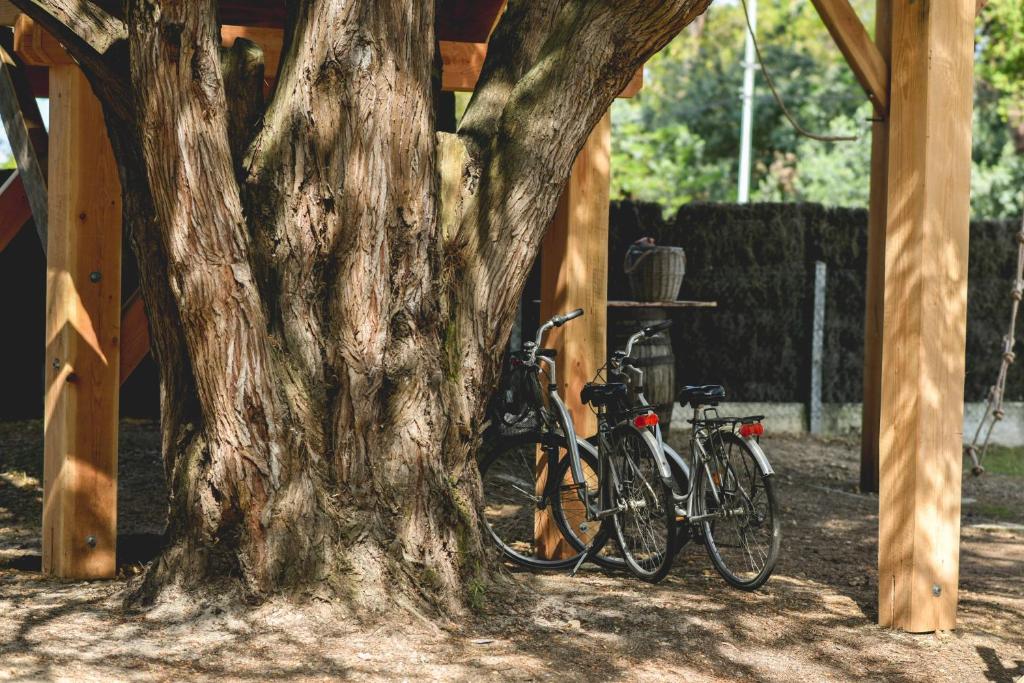 Whether you are a passionate cyclist or just looking to relax in the great outdoors, the bike path is a must-do activity to discover the natural beauty of the region. Cyclists of all levels can enjoy this refreshing and invigorating experience, and even reach the Atlantic Ocean beach by taking the bike path that leads directly to the coast, offering breathtaking panoramic views of the ocean.